Luke is the main Protagonist Of Tales Of the Abyss.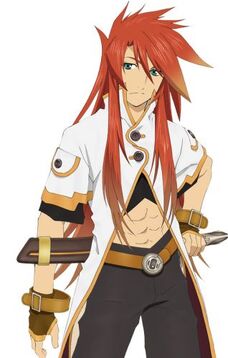 Luke Fon Fabre is a rich, aristocratic young man who lives confined in his family's manor until he comes of age. His confinement is a direct result of being kidnapped years prior, seven years before, by the Malkuth Empire and returning with no memories of his childhood before being rescued from the kidnapping. Ever since the kidnapping, his uncle, the King of Kimlasca-Lanvaldear has forbade young Luke fon Fabre from ever stepping out of the manor. But his confinement will last only for so long and the day he encounters Tear Grants during an intense training session with Van is his story begins to unfold as well as the mysteries of his life.
He is also only 17 Years old
Ad blocker interference detected!
Wikia is a free-to-use site that makes money from advertising. We have a modified experience for viewers using ad blockers

Wikia is not accessible if you've made further modifications. Remove the custom ad blocker rule(s) and the page will load as expected.